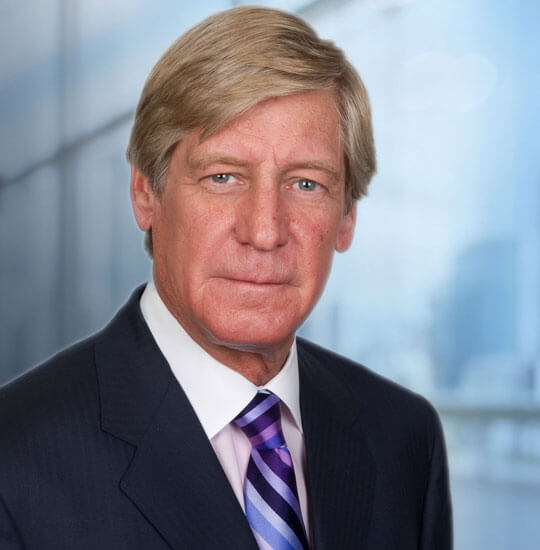 Arthur F. Selander
Practice Areas
Education
Southern Methodist University, J.D., 1977
Northwestern University, B.A., 1974
Admitted to Practice
State Bar of Texas, 1977
U.S. Court of Appeals for the Fifth and Sixth Circuits
U.S. District Courts for the Northern, Southern, Eastern and Western Districts of Texas
Awards & Honors
"Texas Super Lawyers" (Texas Monthly magazine, 2011-2012)
AV ® PREEMINENT Martindale-Hubbell rating
Practice Description
Mr. Selander represents a wide variety of clients in state and federal trial and appellate courts regarding business, commercial, banking, real estate, construction, oil and gas, municipal regulation and constitutional litigation.
Representative Experience
Served as lead counsel in numerous trials in state and federal court and in arbitrations before the National Association of Securities Dealers and American Arbitration Association.
Represented title insurance underwriters, title insurance agents and sellers and buyers of real estate in all aspects of real estate and title insurance litigation. Made presentations to industry groups and associations relating to real estate and title insurance law.
Represented buyers and sellers of commercial real estate and associated business not only in the Dallas/ Ft Worth market, but throughout the State of Texas.
Member of the Texas Land Title Association since 1987. Served on its Judiciary and Defense Counsel Committees.
Represented numerous clients in land use matters before the Dallas City Council, the Dallas City Plan Commission, the Dallas Board of Adjustment, the Dallas Landmark Commission and the Dallas Permit and License Appeal Board. Involved in appeals of those proceedings to both state and federal courts.
Represented commercial construction sureties in real estate development litigation and handled a landmark case in the Supreme Court of Texas which established that commercial construction sureties are exempt form statutory and common law bad faith insurance claims.
Represented business clients in litigation against governmental regulatory authorities based upon violations of state and federal constitutional law relating to freedom of expression, procedural and substantive due process, and equal protection of the law.
Member of the First Amendment Lawyers Association.
Publications, Seminars, and Cases
Santiago v. Novastar Mortgage, Inc., 443 S.W.3d 464 (Tex.App.—Dallas 2014, pet. denied)
Smith v. Sumeer Homes, Inc., No. 05-11-01632, 2013 WL 2467252 (Tex.App.—Dallas June 6, 2013, pet. denied)
 Jarvis v. K&E Re One, LLC, 390 S.W.3d 631 (Tex. App.—Dallas, 2012 no pet.)
Millennium Restaurants Group, Inc. v. City of Dallas, Texas, 191 F.Supp. 2d 802 (N.D. Tex. 2002)
Great American Insurance Company v. North Austin Municipal Utility District No. 1, 950 S.W.2d 371 (Tex. 1997)
Great American Insurance Company v. North Austin Municipal Utility District No.1, 908 S.W.2d 415 (Tex. 1995)
Julian v. Federal Deposit Insurance Corporation, 163 B.R. 478 (Bankr. N.D. Tex. 1994)
Klein v. Henry S. Miller Residential Services, Inc., 94 F.R.D. 651 (N.D. Tex. 1982)
Wyly v. Preservation Dallas, 165 S.W.3d 460 (Tex.App.–Dallas 2005)
Vandenavond v. I2 Technologies, Inc., 2008 WL 5336300 (N.D. Tex 2008)