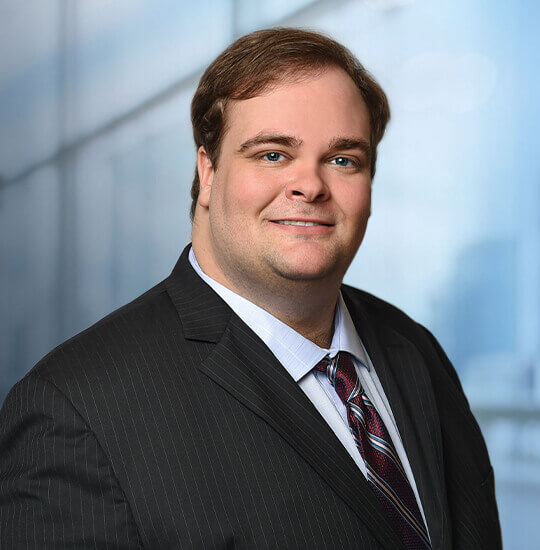 Jay Spring
Practice Areas
Education
Southern Methodist University, JD 2020, magna cum laude
University of Oklahoma, BFA 2015
Admitted to Practice
State Bar of Texas, 2020
State Bar of Louisiana, 2021
Eastern District of Texas
Western District of Texas
Northern District of Texas
Western District of Louisiana
Middle District of Louisiana
Affiliations and Memberships
Patrick E. Higginbotham American Inn of Court, Pupil (2019–2020)
Patrick E. Higginbotham American Inn of Court, Associate (2020–2021)
Dallas Bar Association
Dallas Association of Young Lawyers
Texas Bar College
Practice Description
Before joining QSLWM, Mr. Spring served as a judicial extern on the United States Court of Appeals for the Fifth Circuit to Judge Catharina Haynes as well as on the Texas Fifth Court of Appeals to Justice Elizabeth Lang-Miers.
Publications, Seminars, and Cases
CLE: Hamilton and Home-Baked Goodies: Exceptions and Unusual Applications of Title VII (presented April 2020).
The Blockchain Paradox: Almost Always Reliable, Almost Never Admissible, 72 SMU L. Rev. 925 (2019).
Pilots Out of Uniform: How the Sixth Circuit's Etihad Decision Undermines the Purpose of the Montreal Convention, 84 J. Air L. and Comm. 153 (2019).
Reservation of Rights, presented at the 18th Annual Advanced Insurance Law Course, State Bar of Texas, September 30 – October 1, 2021.
Case Note: In re Farmers Texas County Mutual Insurance Company, State Bar of Texas Insurance Law Section, June 11, 2021.