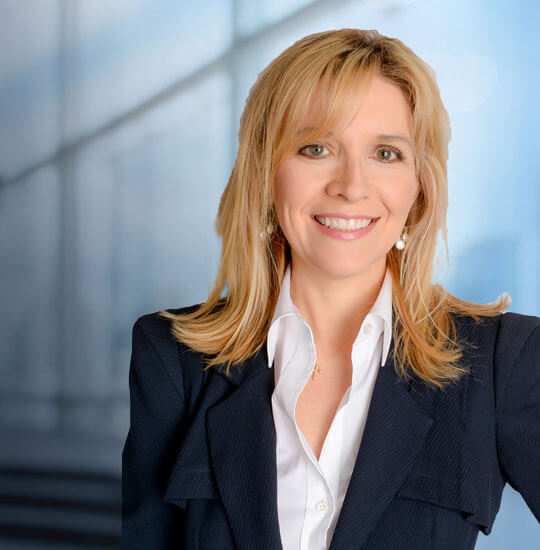 Elizabeth Hunter
Practice Areas
Education
Dispute Resolution Graduate Program (various certifications 2004-2006)
Southern Methodist University, J.D., 1991
Southern Methodist University, B.F.A.
Admitted to Practice
Supreme Court of the United States
United States District Court for the Northern District of Texas
State Bar of Texas, 1991
Awards & Honors
AV ® PREEMINENT Martindale-Hubbell rating
Technical Advisor, Family Law Issues, "Dallas" TV show
Affiliations and Memberships
Dallas Bar Foundation, Life Fellow
Dallas Bar Association, Family Law Section (Board of Directors 1997-1999)
Texas State Bar, Family Law Section
Member, The Collaborative Law Institute of Texas
Member, Collaborative Law Dallas
American Inns of Court Foundation, Annette Stewart Inn
Board Member, Our Friend's Place
Sustainer, Junior League of Dallas
Member, DAR
Member, PEO
Practice Description
Ms. Hunter has over 28 years of dedicated family law practice with emphasis in divorce and asset protection, child custody, paternity, adoption, termination of parental rights, modification of custody, visitation and child support, premarital agreements, postmarital agreements, cohabitation agreements, post-divorce and enforcement issues, annulments and common law marriages.
Elizabeth handles cases in multiple counties including Dallas, Denton, Collin, Tarrant and Rockwall counties.
Elizabeth is a Certified Mediator. Elizabeth is also a trained Collaborative Law Family lawyer.
Elizabeth provides strategic divorce planning services for each individual's needs.
Representative Experience
Numerous projects in property division including characterization, valuation, tracing, and reimbursement issues.
Numerous projects in premarital planning/asset protection.
Elizabeth is a frequent speaker on Texas family law issues.
Publications, Seminars, and Cases
Co-author, Dallas Bar Association, Conservatorship, Possession, Child Support and Grandparent Rights, Plain and Simple
Author/Speaker, Dallas Bar Association, Conservatorship, Possession, Child Support and Grandparent Rights
Author/Speaker, Half Moon Seminar, Working with Divorce Clients and Opposing Counsel
Author/Speaker, University of Houston Family Law Practice Seminar, Child Support and Modification: Guidelines, Guesswork or Good-Lawyering?
Author/Speaker, University of Houston Family Law Practice Seminar, ChildSupport – Including Multiple Marriage Issues and Child Support Obligations of the Six-Digit Wage Earner
Co-author with Reba Rasor, University of Houston Family Law Practice Seminar, Child Support and the Six-Digit Daddy
Speaker/Co-author with Reba Rasor, University of Houston Family Law Practice Seminar, Child Support and the Six-Digit Daddy
Industry News Publications