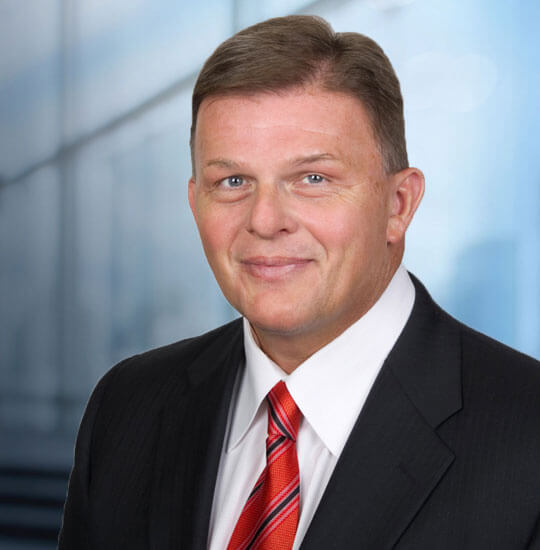 Gregory K. Winslett
Education
Southern Methodist University (J.D., 1983) (moot court finalist)
North Texas State University (B.A. 1980, magna cum laude)
Admitted to Practice
State Bar of Texas, 1983
United State District Courts for the Northern, Southern, Eastern and Western Districts of Texas
U.S. Court of Appeals for the Fifth Circuit
U.S. Court of Appeals for the Eighth Circuit
Awards & Honors
AV ® PREEMINENT Martindale-Hubbell rating
"Texas Super Lawyers" (Texas Monthly magazine, 2004-2022)
"Texas Top-Rated Lawyers" (Dallas Morning News & The Wallstreet Journal, 2013)
"Top 100 Texas Lawyers" (Texas Monthly magazine, 2006)
"Best Lawyers in Dallas, Insurance Law" (D Magazine, 2016)
Voted by peers as one of the Top 100 Lawyers in Texas, as published in Texas Monthly magazine
Practice Description
Mr. Winslett handles complex insurance litigation, professional liability defense (including lawyers, engineers, architects and insurance agents), products liability defense, toxic torts, catastrophic injury and wrongful death, construction/surety cases and first party property claims.
Representative Experience
Representation primarily on defense side, but also represented plaintiff-insurers in complex commercial and insurance litigation.
Chair of the firm's Professional Liability Practice and Insurance Practice Groups.
Handled virtually every type of insurance based litigation in courts throughout the United States.
Faculty member of numerous NITA-sponsored trial advocacy programs.
Publications, Seminars, and Cases
RLI Ins. Co. v. Caliente Oil, Inc., 469 F. Supp. 3d 729 (W.D. Tex. 2020)
Mt. Hawley Ins. Co. v. Huser Const. Co., Inc., No. H-18-0787, 2019 WL 1255756 *1 (S.D. Tex. Mar. 19, 2019) (affirmed by Mt. Hawley Ins. Co. v. Huser Const. Co. v. Huser Const. Co., Inc., 797 Fed. App'x 183 (5th Cir. 2020) (mem .op.))
Mt. Hawley Inc. Co. v. Slay Engineering, 390 F. Supp. 3d 794 (W.D. Tex. 2019)
Mt. Hawley Ins. Co. v. JBS Parkway Apartments, No. 18-CV-0092-DC, 2020 WL 8970681 (W.D. Tex. Dec. 30, 2020)
Frequent lecturer in seminars sponsored by State Bar of Texas including "The Ultimate Insurance Seminar."
Hanson v. Greystar Development & Const., LP, 317 S.W.3d 850 (Tex. App. — Fort Worth 2010, pet. denied)
Lennar v. Great American et al, 2005 WL 1324833 (Houston [14 Dist] 2005)
Insurance Bad Faith: The Insurer's Prospective.
Roberts v. Healy, 991 S.W.2d 873 (Tex. App. Houston [14th Dist.] 1999)
Universal Life Ins. Co. v. Giles, 950 S.W.2d 48 (Tex. 1997)
U.S. Fire v. Williams, 955 S.W.2d 267 (Tex. 1997)
Stephen Ferguson v. Mt. Hawley Insurance Co., Civil Action No. 2:03-CV-381 (Eastern District of Texas – Marshall Division) (2004)
Bayou Bend Homes v. Scottsdale Insurance Co., 2006 WL 2037564
TIG Ins. Co. v. North America Van Lines, 170 S.W.3d 264 (Tex. App. – Dallas 2005, no pet.)
RLI Ins. Co. v. Maxxon Southwest, Inc, 265 F. Supp. 727 (N.D. Tex. 2003)
Pierre v. Newman, Davenport & Epstein, 2006 WL 1522613 (Tex. App. – Dallas)
Mt. Hawley Ins. Co. v. Wright Materials, Inc., 2005 WL 2805565 (N.D. Tex. 2005)
West American Ins. Co. v. RLI Ins. Co., 698 F.3d 1069 (8th Cir. 2012)
Scottsdale Ins. Co. v. Mt. Hawly Ins. Co., 2011 WL 9169946 (5th Cir. 2012)
In re Crawford & Company, 458 S.W.3rd 920 (Tex. 2015)