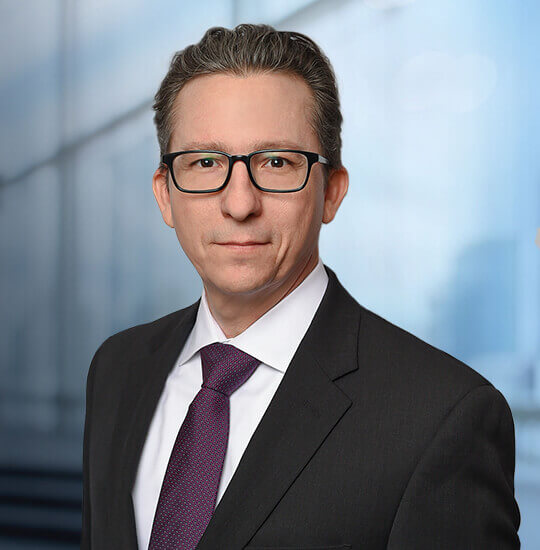 Michael Feiler
Practice Areas
Education
Southern Methodist University, J.D 2006 (cum laude)
Boston College, M.A., 2003
University of Colorado, B.A., 1996
Admitted to Practice
State Bar of Texas, 2006
United States District Courts for the Northern, Southern, Western and Eastern Districts of Texas
United States District Court of Colorado
Practice Description
Mr. Feiler helps clients in a variety of litigation matters including commercial and construction disputes, along with complex insurance litigation, coverage disputes and rescission actions (especially involving fidelity and surety bonds), and the defense of insureds in a variety of business, property, and personal injury claims. Although primarily on the defense side, his practice includes representation of plaintiffs in complex insurance and commercial litigation, and employment-related claims.
Representative Experience
Representation primarily on defensive side, but also represents plaintiff-insurers in coverage disputes.
Speaker at national programs related to fidelity and surety law.
Publications, Seminars, and Cases
Timing is Everything, Except When it Isn't: The Notice/Prejudice Rule and Its Effect on Fidelity Bond Claims, American Bar Association, Tort Trial & Insurance Practice Section, Fidelity and Surety Law Committee (author and speaker) (New York, Jan. 27, 2012).
You Can't Ask That! Asserting Work Product Protection for Deposition Preparation Materials, 20 The Brief, No. 2 (ABA Winter 2011).
Co-Author, When is a Material Change Really Material?, 13th Annual Gulfcoast Fidelity & Surety Institute (Boca Grande, June 2-5, 2011).
Ponzi Schemes: Claims, Coverage Issues and Quantification of Losses, Surety Claims Institute (author and speaker) (Cape Cod, MA, June 24-26, 2009).
Contributing Author, The Attorney-Client Privilege and the Work Product Doctrines – The Boundaries of Protected Communications Held By Insureds and Insurers, XIV Fidelity Law Journal (Michael Keeley and Martha L. Perkins, eds. October 2008).
Co-Author, Voiding A Policy Obtained By Fraud, Other Than Through Normal Rescission, 10th Annual Gulf Coast Fidelity and Surety Institute (May 29 – June 1, 2008).
Contributing Author, Loan Loss Coverage Under Insuring Agreement (A), in Loan Loss Coverage Under Financial Institution Bonds (Gilbert J. Schroeder and John J. Tomaine, eds., ABA 2008).
Co-author, Construction and Surety Law, Annual Survey, 61 SMU Law Review 705 (2008).
Thornburg Insulation, Inc. v. J.W. Terrill, Inc., The Missouri Court of Appeals Correctly Interprets Standard-Form, Commercial Crime Policy Definition of "Occurrence", Fidelity Law Assoc. Newsletter (Jan./Feb. 2008).
Co-author, Construction and Surety Law, Annual Survey, 60 SMU Law Review 839 (2007).
Co-author, Construction and Surety Law, Annual Survey, 59 SMU Law Review 1079 (2006).