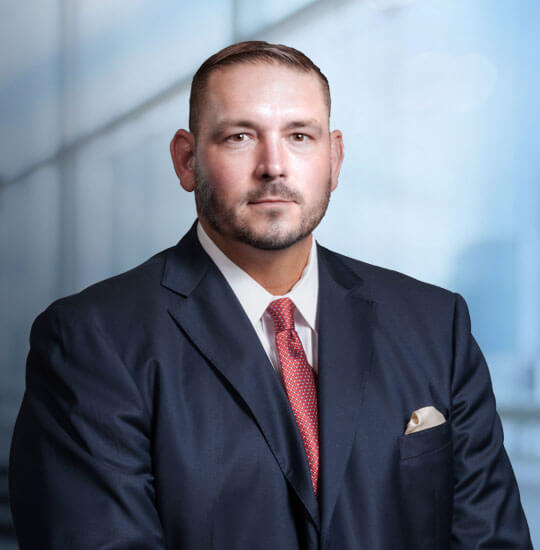 Matt R. Pickelman
Education
Southern Methodist University, J.D. 1999 (cum laude)
Texas Christian University, B.B.A. 1995 (magna cum laude)
Admitted to Practice
State Bar of Texas, 1999
U.S. Court of Appeals for the 5th Circuit
U.S. Court of Appeals for the 8th Circuit
All Texas federal courts
Awards & Honors
"Top Lawyers in Dallas under 40" (D Magazine 2006)
"Texas Super Lawyers — Rising Stars" (2004-2013)
"Texas Top-Rated Lawyers" (Dallas Morning News & The Wallstreet Journal, 2013)
Order of the Coif — NOTE — top 10 in SMU law graduation class
Beta Gamma Sigma — NOTE — business degree equivalent of Phi Beta Kappa
SMU Law Review
Practice Description
Mr. Pickelman advises clients in complex commercial litigation, in addition to the defense and prosecution of cases involving professional negligence, catastrophic injury, transportation, premises liability, construction, products liability and insurance, both coverage and bad faith on behalf of insurers and policyholders.
Representative Experience
Successfully handled numerous matters ranging from personal injury to complex commercial disputes on behalf of both defendants and plaintiffs, in state, federal and bankruptcy courts in Texas and states throughout the United States.
Diverse practice has led to success in representing clients at both trial and appeal, as well as in arbitrations and other forms of alternative dispute resolution.
Publications, Seminars, and Cases
Warsaw Convention Revisited for the Last Time? 64 J. AIR L. & COM. 273 (1998)
Evett v. Consolidated Freightways Corp., 110 F.Supp.2d 510 (E.D.Tex. 2000)
Mt. Hawley Ins. Co. v. Lexington Ins. Co., 110 Fed. Appx. 371 (5th Cir. 2004)
Ferguson v. Mt. Hawley Insurance Co., Civil Action No. 2:03-CV-381 (E.D.Tex. 2004)
TIG Ins. Co. v. North America Van Lines, 170 S.W.3d 264 (Tex. App. – Dallas 2005, no pet.)
Universal Insurance Exchange v. Overland Underwriting Managers, Case No. 04-82393-bjh7 (N.D.Tex. Bank. 2005)(Opinion March 28, 2005)
Connaway v. Village Farms, L.P., 200 S.W.3d 353 (Tex.App.-Dallas 2006, no pet.)
Bergenholtz v. Cannata, 200 S.W.3d 287, (Tex.App.-Dallas 2006, no pet.)
Pierre v. Newman, Davenport & Epstein, P.C., 2006 WL 1522613 (Tex. App. – Dallas 2006, pet. denied).
Diamond H. Recognition LP v. King of Fans, Inc., 589 F.Supp.2d 772 (N.D. Tex. 2008)
West American Ins. Co. v. RLI Ins. Co., 2009 WL 3327203 (W.D. Mo. 2009)
Hanson v. Greystar Development & Const., LP, 317 S.W.3d 850 (Tex. App. – Fort Worth 2010, pet. denied)