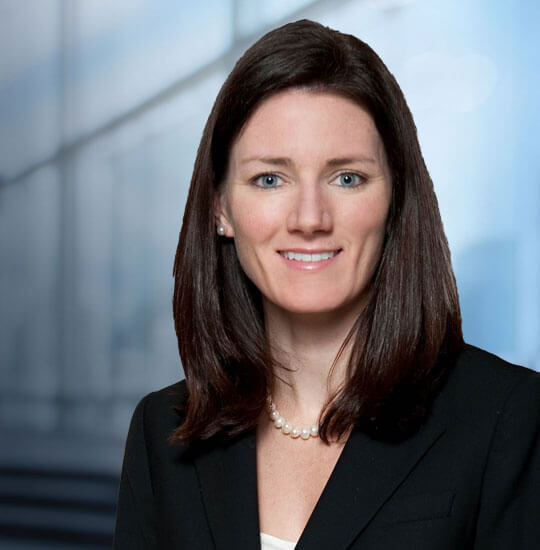 R. Kendall Yow
Education
Southern Methodist University (J.D. 2009, cum laude)
University of Texas (B.B.A. 2004)
Admitted to Practice
State Bar of Texas, 2009
United States District Courts for the Eastern, Northern, Southern and Western Districts of Texas
Affiliations and Memberships
Foundation Fellow, Dallas Association of Young Lawyers
Member, Dallas Bar Association
Practice Description
Ms. Yow represents financial institutions in litigation arising from residential loans and real property transactions.
Representative Experience
Represented financial institutions in various litigation matters involving state and federal debt collection.
Defended financial institutions against a range of claims, including wrongful foreclosure, fraud, breach of contract, and Deceptive Trade Practices Act violations.
Judicial intern, Texas Court of Criminal Appeals, Austin, Texas, 2006
Staff Assistant, U.S. House Committee on Transportation and Infrastructure, Washington, DC, 2005
Publications, Seminars, and Cases
Soin v. JPMorgan Chase Bank, N.A., CIV.A. H-14-1861, 2014 WL 4386003 (S.D. Tex. Sept. 4, 2014).
Reece v. U.S. Bank Nat. Ass'n, 4:13-CV-982-O, 2014 WL 301022 (N.D. Tex. Jan. 28, 2014), aff'd, 762 F.3d 422 (5th Cir. 2014).
Murray v. U.S. Bank Nat. Ass'n, 411 S.W.3d 926 (Tex. App.—El Paso 2013, no pet.).
Clarkson v. Deutsche Bank Nat. Trust Co., 331 S.W.3d 837 (Tex. App.—Amarillo 2011).