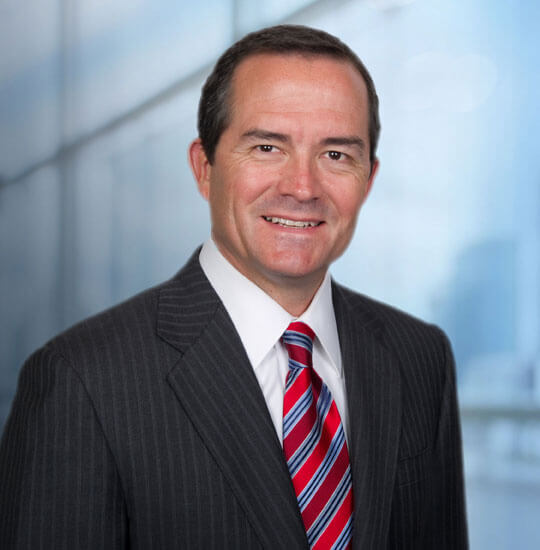 Richard L. Smith, Jr.
Practice Areas
Professional Liability
Personal Injury Defense
Education
Southern Methodist University, J.D., 1987
University of Texas Austin, Bachelor of Journalism, 1984
Admitted to Practice
State Bar of Texas, 1987
United States District Courts for the Northern, Eastern, Western and Southern Districts of Texas
United States Court of Appeals for the Fifth Circuit
Awards & Honors
"Texas Super Lawyers" (Texas Monthly magazine, 2004-2010, 2012)
"Texas Top-Rated Lawyers" (Dallas Morning News & The Wallstreet Journal, 2013)
AV ® PREEMINENT Martindale-Hubbell rating
Practice Description
Mr. Smith represents clients in a variety of litigation matters including commercial and personal injury disputes. Primary focus is complex insurance litigation including coverage disputes, insurance "bad faith" litigation and first party property claims as well as the defense of insureds in a variety of business and personal injury disputes.
His practice also includes professional liability cases, including the defense of attorneys, insurance agents/brokers and other professionals. Although primarily on the defense side, practice includes representation of plaintiffs in complex commercial and insurance litigation.
Representative Experience
Has represented clients in a variety of litigation matters, including commercial and personal injury disputes.
Publications, Seminars, and Cases
In re Crawford & Co., 458 S.W. 3d 920 (Tex. 2015)
United National Ins. Co. v. Mundell Terminal Services, Inc., 740 F.3d 1022 (5th Cir. 2014)
Dyess v. Harris — S.W.3d —-, 2009 WL 3462053 (Tex. App.-Houston [1st Dist.] 2009, review denied)
Universal Underwriters Ins. Co. v. New Braunfels Trans, Inc., 2006 WL 2707003 (Tex. App.-Austin, September 20, 2006)
Bergenholtz v. Cannata, 200 S.W.3d 287 (Tex. App.-Dallas 2006)
El Dorado Motors, Inc. v. Koch, 168 S.W.3d 360 (Tex. App.-Dallas 2005)
Prieto v. John Hancock Mutual Life Insurance Company, et al., 132 F. Supp. 3D 506. Aff'd 35 Fed Appor. 390 (5th Cr. 2002).
"Spoliation of Evidence" – Texas Independent Insurance Adjusters' Association, Annual Meeting (November, 1999).
"Inverse Condemnation Based on 'Bad Faith' Delay", Defending Governmental Entities symposium (December, 1995).