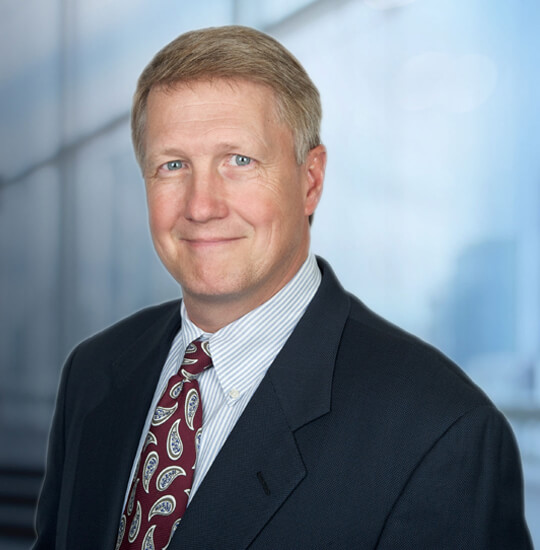 W. Edward Carlton
Practice Areas
Education
Cumberland School of Law, Samford University, J.D., 1986
University of North Carolina, B.A., 1981
Admitted to Practice
State Bar of Texas, 1987
U.S. District Courts for the Northern, Southern, Eastern and Western Districts of Texas
U.S. Court of Appeals for the Fifth Circuit
Awards & Honors
"Texas Top-Rated Lawyers (Dallas Morning News & The Wallstreet Journal, 2013-present)
AV ® PREEMINENT Martindale-Hubbell rating
Affiliations and Memberships
Member, Defense Research Institute (Insurance Law Committee, 2003-present; SIU/Fraud Subcommittee Co-Chair, 2014-present; Steering Committee, 2014-present) (Commercial Litigation Committee, 2006-present)
Member, Texas Association of Defense Counsel (Board of Directors, 1999-2005; Dallas Area Vice-President, 2002-2005)
Member, State Bar of Texas (Tort and Insurance Law Committee)
Member, Risk and Insurance Management Society, Inc. (2010-2012)
Member, Claims & Litigation Management Alliance (Extra-Contractual Committee, 2009-present)
Practice Description
Mr. Carlton represents business clients in complex civil litigation. He provides consultation and representation in numerous areas of insurance coverage and defends insurers and third-party administrators with respect to coverage disputes and claims of insurance bad faith, deceptive trade practices and insurance code violations. He also defends insureds in business and personal injury litigation, including attorney professional liability, auto liability, premises liability, products liability, construction defect, catastrophic injury, and first party property claims; and maintains a commercial liability practice representing construction companies, self-insured employers and other business entities.
Representative Experience
Has provided insurance coverage opinions, counsel and representation in disputes and litigation involving commercial and personal automobile liability, commercial general liability, uninsured/underinsured motorist liability, professional liability, first party property, workers' compensation and employers' liability, directors' and officers' liability and umbrella liability policies.
Has represented national primary and excess insurance carriers and third-party administrators in high exposure coverage and extra-contractual "bad faith" litigation.
Has represented business clients in disputes involving attorneys, insurance brokers, agents, carriers, third-party administrators, claims representatives and self-insureds.
Has defended construction companies, contractors and professional employer organizations in suits involving alleged construction defects and catastrophic damages and injuries.
Publications, Seminars, and Cases
Restatement of the Law of Liability Insurance, Dallas Bar Association Tort & Insurance Practice Section, Dallas, TX (2019)
Program Chair, DRI Insurance Bad Faith and Extra-Contractual Liability Seminar, Washington, D.C. (2019)
Preparing and Finding "The Right Stuff"; Preparation of Insurance Representatives to Testify, CLM Insurance Extra-Contractual Liability Conference, New York, NY (2018)
Rethinking Claims and Litigation Management with the ALI Proposed Restatement of Law on Liability Insurance, CLM Annual Conference, Houston, TX (2018)
Ethical Dilemmas Faced by Defense Counsel When the Policyholder and Insurer Disagree about Strategy or Coverage, DRI Insurance Bad Faith and Extra-Contractual Liability Seminar, Boston, MA (2017)
Ethical Considerations Involving the Right and Duty to Investigate, DRI Insurance Coverage and Claims Institute, Chicago, IL (2017)
Great Customer Service or How Not To Catch a Case of Bad Faith, CLM Atlanta, Atlanta, GA (2016).
Reservation of Rights in Texas, Broadspire Services, Inc. (2016)
Texas Motor Vehicle Law Update; Reservation of Rights; Claims Documentation, Infinity Ins. (2015)
Fear of Trials? An In-House Perspective in the Vanishing Jury Trial, DRI  Insurance Bad Faith and Extra-Contractual Liability Seminar, Chicago, IL (2015)
The Challenge of Integrated Data and Information Management when Splitting the Claim File, CLM Insurance Bad Faith & Coverage Conference, New York, NY (2014).
To Split or Not to Split: Avoiding Bad Faith when Defense and Coverage Collide, CLM Annual Conference, Boca Raton, FL (2014).
Preparing the Company Witness for a Bad Faith Deposition, CLM Insurance and Bad Faith Coverage Conference, Atlanta, GA (2014).
Proven Methods to Avoid "Wasting" a Policy When There are Multiple Investigations and Competing Demands, ACI's 25th National Advanced Forum on Bad Faith Litigation, San Francisco, CA (2013)
Claim Manuals and Training Materials: How to Address Them During Discovery and Trial, DRI Insurance Bad Faith and Extra-Contractual Liability Seminar, Boston, MA (2013)
Insurance Bad Faith – Getting Lean in Big Litigation: A New Way to Workout, CLM Annual Conference, San Antonio, TX (2013)
SIR's, Settlement in Excess of Verdicts: When the Finger Pointing Starts, CLM Fraud-Bad Faith-Coverage Conference, Orlando, FL (2013)
Avoiding Bad Faith When Litigating Questionable Coverage: Reservation of Rights, Declaratory Judgement Actions, Partially Covered Claims and Additional Insured Issues, ACI's 23rd Annual National Forum on Bad Faith Litigation, Orlando, FL (2012)
The Insurer's Right to Intervene – And other Problems When the Insured Assigns its Bad Faith Claims, CLM Insurance and Bad Faith Coverage Conference, Boston, MA (2012)
Special Investigation Units (SIU) or Suits by Upset Insureds (SUI)?  Claims Investigation in a Bad Faith World, DRI Insurance Coverage and Claims Institute,  Chicago, IL (2012)
Cross-Examination of the Insured: Filling in the Rest of the Story; Direct and Cross-Examination of the Defendant: The Adjuster on the Stand, DRI Insurance Bad Faith and Extra-Contractual Liability Seminar, Washington, DC (2011)
Duty of Good Faith: Insurance Claims Practices, Gallhager Basset, Sedgwick, Tri-Star, Travelers, Broadspire (2010)
Shifting the Risks: Selected Avenues of Risk Management in Texas Contractual Relationships, Texas Association of Defense Counsel Summer Meeting, Los Cabos, Mexico (2010)
Duty of Good Faith and Fair Dealing: Insurance Claims Practices, Hartford Ins., ESIS (2009)
Duty of Good Faith/Insurance Code Litigation: A Utilization Review Perspective, Hartford Ins. (2009)
Duty of Good Faith/Texas Insurance Code Litigation: Case Development, Hartford Ins. (2008)
Duty of Good Faith and Fair Dealing; A Claims Handling Perspective. Gallagher Basset (2007)
Insurance Agent Liability in Texas; an Update, Texas Association of Defense Counsel Fall Meeting, New York, NY (2005)
Twin City Fire Insurance Company v. Davis, 904 S.W.2d 663 (Tex. 1995)